Disposable nonwoven bouffant cap/mob cap
Introduction of non-woven bouffant cap/mob cap
Disposable nonwoven bouffant cap/mob cap
According to the recent order of caps, let's show off our company's cap products
We are a manufacturer of non-woven fabric hats, and the price is more advantageous than our peers, while ensuring perfect quality. The following is an introduction to the basic parameters of the cap: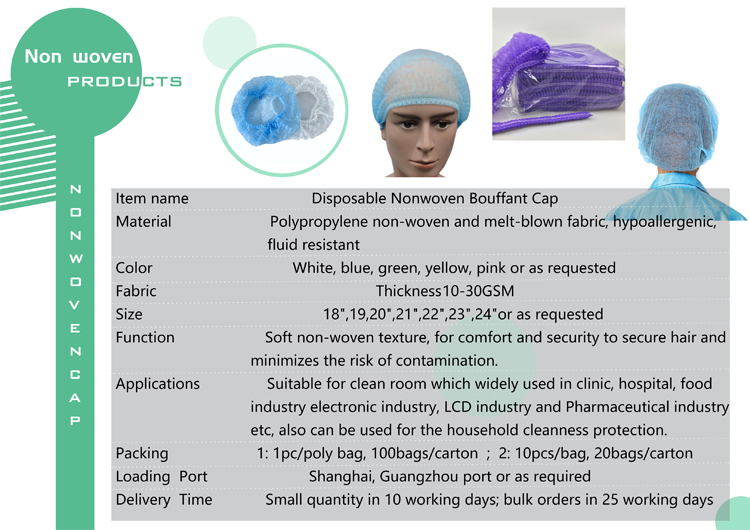 We support customers to customize colors, sizes, etc., and do our best to meet customer needs. From the choice of fabric to the choice of elastic, customers can determine what weight and single-strand or double-strand cap products are required according to the specifications that suit their own country. At the same time, customers can also specify the color of the product.

Our aim is to do our best to meet all the requirements of customers, so you are welcome to place orders and inquiries.